Based in Elk Grove, California, and serving the Greater Sacramento area, Counseling for Creative Change is a private counseling practice that provides therapeutic services for individuals, families, and couples in a personal and confidential setting. Entitled The Art of Love, Joshua Singer, LMFT, CCHT invites you to take a glimpse into the therapeutic vision that guides his work — Engage, Structure, Nurture, Challenge.
engage
Learn to engage in a safe meaningful dialogue with your loved ones. Remember and experience the beauty of being silly, lighthearted and fully present with each other. Grow and expand your problem resolution skills by choosing to engage in life's challenges and working together as a team in addressing them.
structure
Learn to establish mutual agreements that become the foundation for your relationships and build a base of trust.  Practice safe and appropriate boundaries both with yourself and others. Establish a healthy lifestyle by implementing consistent routines and rituals. Live with a feeling of integrity as you learn to live within the personal and relational structures that we develop.
nurture
Learn to nurture your loved ones by making the effort to truly understand their inner thoughts, feelings, desires, and beliefs. Learn to listen and tune in to yourself and your loved ones. Choose to soothe with affection, empathy, understanding, and acceptance. Learn to enhance and support emotional health as you practice The Art of Love.
challenge
Gain confidence as you empower yourself to face life's challenges. Learn to actively grow and develop your inner strength. Break old patterns by learning new ways of being, thinking, feeling, and relating. Feel a sense of mastery and self-worth as you challenge yourself toward your highest potential.
---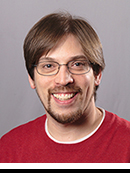 Josh Singer, LMFT, CCHT — I work with people to heal, repair, and develop their relationships now, to develop a personal vision, a sense of purpose and meaning in their life's contributions, to heal from experiences of the past, and to engage in an honest dialogue both with me and with themselves. Read more about my experience and philosophies on the about page.