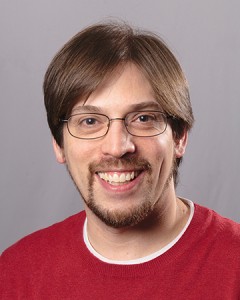 Joshua Singer
Marriage and Family Therapist
Certified Clinical Hypnotherapist
License #47002
My fervent passion for counseling and unwavering belief in people are the cornerstones of my therapeutic work. I consider myself to be extremely fortunate to have found a profession that is not only rewarding and meaningful, but is also a good fit for my skills and talents. I would like to share a bit of my story with you in hopes that you get a feel for who I am, what drives my work, and what I have to offer.
Here is a little bit about how I got started:
Armed with a Bachelor's Degree in Psychology from the University of Massachusetts I set out into my first professional job working as a case manager with the elderly in Cambridge, Massachusetts. As I listened, my fascinating elderly clients provided me with a true education as they shared their rich and diverse stories. They showed me the value of an honest dialogue, sustained trusting relationships, pride in one's contributions, and the benefit of believing in something greater than ourselves. I could not have asked for a more interesting or enriching start to my professional career. While many of my clients were doing quite well, others felt all alone and had feelings and sentiments that they could not resolve. I was deeply saddened by the pain I was witnessing and frustrated by my own limitations. I knew there had to be something more. I had to do more.
So, it was time for me to take the next step. I decided to pick up and move across the country to pursue my Master's Degree in counseling at California State University, Sacramento. Now, I am asked all the time "why Sac State?" "Of all the places you could have attended school why did you choose to come here?" Unfortunately, I don't have a great answer to that question. But what I do know is that my experiences in graduate school provided me with the counseling foundation I had been seeking, exposed me to people and cultures from around the world, and proved to deepen and expand my passion for the human service field.
Since embarking on my professional career as a Marriage and Family Therapist in 2005, I have worked for several mental health clinics throughout the Sacramento region as a therapist, a clinical program manager, and as a clinical supervisor. I have worked extensively with children and adolescents, adults of all ages, couples, and families. I have gained broad experience in providing family therapy to all family constellations including adoption and kinship families. I completed an intensive training program to become a Certified Clinical Hypnotherapist to specialize in assisting adult survivors of trauma. I specialize in a relational approach which teaches people not only how to improve their relationships with others but also how to develop and transform the relationship with the Self. Currently, I am in private practice full time and continue to work with families, couples, teens, and adults of all ages. In addition, I continue to provide clinical supervision for two agencies in the Sacramento region in hopes of contributing to the next generation of skilled professionals.
I have not forgotten all that my elderly clients taught me about how people experience themselves and their lives during the final stages of life and although I do continue to work with elderly clients, the bulk of my work rests in the prevention of the sad outcomes I had witnessed. I work with people to heal, repair, and develop their relationships now, before it is too late, to develop a personal vision, a sense of purpose and meaning in their life's contributions, to heal from experiences of the past, and to engage in an honest dialogue both with me and with themselves.
It would be an honor and a privilege to join you and your family in an enriching and sincere counseling process that is catered to your individual needs. Thanks so much for taking the time to look through my site and to learn a little bit about me.