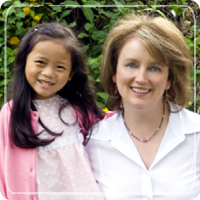 Adoptive, kinship, and foster families often have unique needs and challenges that are not always well understood by mental health practitioners. I am fortunate not only in that I have received the specialized training to support adoptive, kinship, and foster youth and their families, but also to have been afforded the opportunity to teach other mental health practitioners how to be adoption competent therapists.
As a contractor with the local adoption agency, Lilliput Children's Services, I am one of only three trainers for Training for Adoption Competency (TAC) and a part of the only training site for Training for Adoption Competency (TAC) in the state of California. I am fortunate to have many years of experience in working with adoptive, kinship, and foster families and have worked with all forms of adoption including adoptions from foster care, private adoptions, and international adoptions. For more information on TAC please refer to the Training & Supervision page of the website.
Adoption Competent Counseling
The services provided to adoptive families are centered around best practice trauma informed care that is delivered with a relational focus and promotes safety and trust in the parent-child relationship. Parents are provided with the tools to become a healing and soothing source for their children.  Parents are assisted in becoming leaders around the navigation of birth family connections and are supported in creating an open dialogue with the child. Together, we ensure safety while establishing open lines of communication to ensure that the youth is not left alone with his/her feelings or trauma.  Adoption is a lifelong process with varying needs at different life stages. Services are offered throughout the lifespan and catered to your unique developmental needs.
Adult Adoptees
Adoption is a lifelong process and can result in the experiencing of different emotions, thoughts, and feelings at different points in life. Therapy can be a useful way to reflect on your life experiences and to understand how those experiences impact the way you view the past, present, and future. Search and reunion processes that adult adoptees often embark on can be both rewarding and highly stressful. You may find counseling to be a good avenue to reflect upon and express the varied emotions that can encompass a search or reunion process.
Prospective Parents
Are you thinking about adopting a child? If so, you may find it helpful to meet with a trained professional. The goal in adoption preparation is to help you to feel good about your decision and to set you up to be successful. This involves inquiry into your motivations, enhanced communication with your partner when applicable, and the establishment of balanced and realistic expectations. Choosing to become a parent is a huge step and a lifelong commitment. Coming to counseling can help you to put yourself on solid ground as you approach the prospect.
Kinship Competent Counseling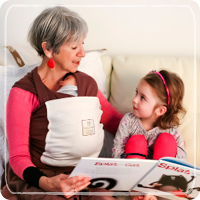 Relative caregivers face unique challenges that likely will not be fully understood by an untrained professional. In kinship care we have three basic goals:
Establish and implement a plan for Permanency
Maintain family relationships and connections
Identify, understand, and honor grief and loss (all family members)
Counseling services are geared toward helping the caregivers establish themselves in a leadership role. Acting as leaders, with my guidance and support, the caregivers navigate their family through the above outlined tasks. This allows family members to establish new roles that  are structured for everyone's success and helps the children and adolescents to make sense of their lives.